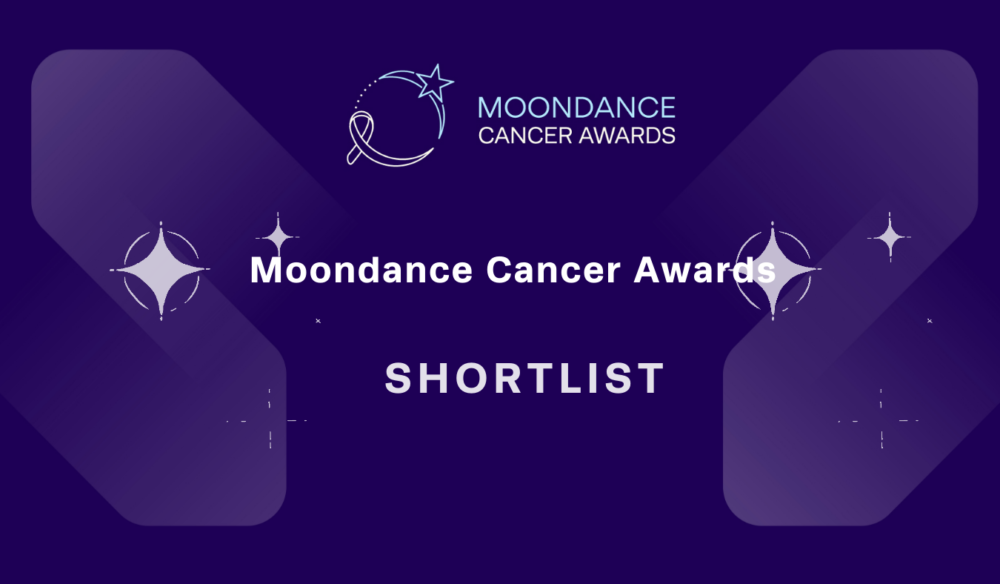 62 organisations, teams and individuals were shortlisted for the Moondance Cancer Awards (2022). They showcase some of the brilliant work that has taken place across Wales' cancer pathways over the past two years.
The shortlisted nominees were considered by our esteemed panel of judges and the winners were announced at the celebration and awards night on the 16th June.

Below is a list of everyone who was shortlisted for each award. To find out more about each shortlisted nomination scroll down further to the shortlist summaries.

Achievement Awards
The achievement category of awards recognised individuals and teams that have through extraordinary effort adapted, sustained or improved services & outcomes since the beginning of the pandemic.

Pioneering Innovation Awards
The pioneering innovation category of awards celebrate individuals and teams that have innovated services despite – or perhaps because of - the challenges associated with delivery of good healthcare over the course of the Covid-19 pandemic.

Emerging Leaders Awards
The emerging leaders category spotlights key individuals who are inspiring and mobilising changes leading to better cancer outcomes in Wales. Individuals at all levels below Executive / Medical Director were eligible.