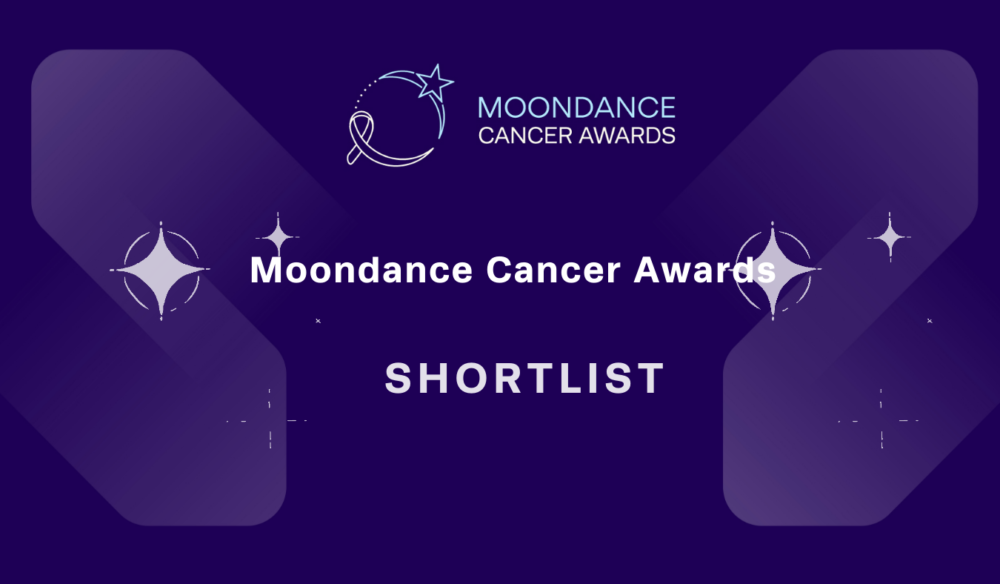 We received a fantastic number of nominations which has highlighted brilliant work taking place across Wales' cancer pathways.
62 organisations, teams and individuals have been shortlisted. The shortlisted nominees will now be considered by our esteemed panel of judges and the winners will be announced at the celebration and awards night on the 16th June.
Achievement Awards
The achievement category of awards will recognise individuals and teams that have through extraordinary effort adapted, sustained or improved services & outcomes since the beginning of the pandemic.
Response to Covid. This award will recognise a team or individual that has gone to extraordinary lengths to support their patients and/or adapt to sustain services since the start of the Covid-19 pandemic.
Working together. We know that people across health and related services have worked together in new ways to respond to the unprecedented challenge of the pandemic. The winners of this award will be a group or team that demonstrate how deep collaboration has enabled them to better respond to the needs of (suspected) cancer patients during this time.
Better patient experience. This award will recognise an individual or team that has focussed on maintaining or improving cancer patient experience as services have had to adapt – such as (but not limited to) in response to infection control measures, growing needs, or adoption of new technologies.
Public awareness & engagement. Engaging people in their own healthcare is a critical aspect of cancer care – whether that's focussed on prevention; on encouraging screening participation or earlier presentation to healthcare; or involving patients, carers and families in improving services. This award will recognise effective awareness or engagement work that's helped improve patient experience and/or outcomes.
Pioneering Innovation Awards
The pioneering innovation category of awards will celebrate individuals and teams that have innovated services despite – or perhaps because of - the challenges associated with delivery of good healthcare over the course of the Covid-19 pandemic.
Innovation in cancer early detection & diagnosis. The earlier the stage at which a cancer is diagnosed, the better outcomes are for the patient, for their loved ones and carers, and for health services and the economy. The winner(s) of this award will demonstrate ambitious and effective innovation in cancer early detection and diagnosis, in Wales.
Innovation in cancer treatment. This award will recognise innovation(s) in cancer treatment introduced since 2020 that are benefitting patients in Wales. The innovation(s) may be in surgery, oncology or an associated element of treatment.
Innovation: independent sector. This award recognises the diverse roles played by private and third sector partners in better cancer outcomes for Wales – whether in life sciences, in specialist provision, in patient support and palliative care, or beyond. The winner(s) of this award will be individuals or teams from the independent sector who have been able to deliver effective innovation(s) during the past two years.
Innovation: cancer workforce. This award recognises the central importance to the NHS of the people that work in it. In particular, the award prizes changes that have enabled or are enabling the cancer workforce - such as (but not limited to) better equipment, training or support to staff working at any stage of cancer pathways; introducing new roles or ways of working; or the successful redesign or redeployment of a workforce to meet evolving cancer demand.
Emerging Leaders Awards
The emerging leaders category spotlights key individuals who are inspiring and mobilising changes leading to better cancer outcomes in Wales. Individuals at all levels below Executive / Medical Director are eligible, and we are interested in those driving change in frontline services, and in support services.

Emerging leader: management & administration. To recognise exceptional leadership by an individual in a managerial, administrative or support role.
Emerging leader: non-medical & nursing. To recognise exceptional leadership by a non-medical clinician, such as nurses and allied health professionals.
Emerging leader: medical. To recognise exceptional leadership by a junior or senior doctor, or other doctor working in acute or community health services.