At Moondance Cancer Initiative, we're interested in which digital solutions have the potential to make a tangible difference here in Wales.
We commissioned Jonathan Gregory to provide an expert overview of the digital health landscape, and key digital solutions with promise at each stage of the cancer pathway.
We think there are some exciting opportunities with potential to make a difference for Welsh patients and clinicians in Jonathan's report. See what you think.
Author's introduction
In this review, my aim has been to use broad brush strokes to help the reader gain a better understanding of key digital and AI products and how they may apply to cancer care now and in the future.
Digital healthcare is at a relatively early stage. There is huge potential, lots going on, a long way to go to realise their promise, and many mistakes will be made along the way.
Please read this report in the manner it was written – with an open mind and a sense of constant curiosity to find digital solutions that might address problems faced by patients and clinical teams. We need to learn together, work together and evolve services together in order to make the digital transformation of cancer care a reality.
Those living with cancer in Wales and elsewhere deserve the best we can deliver.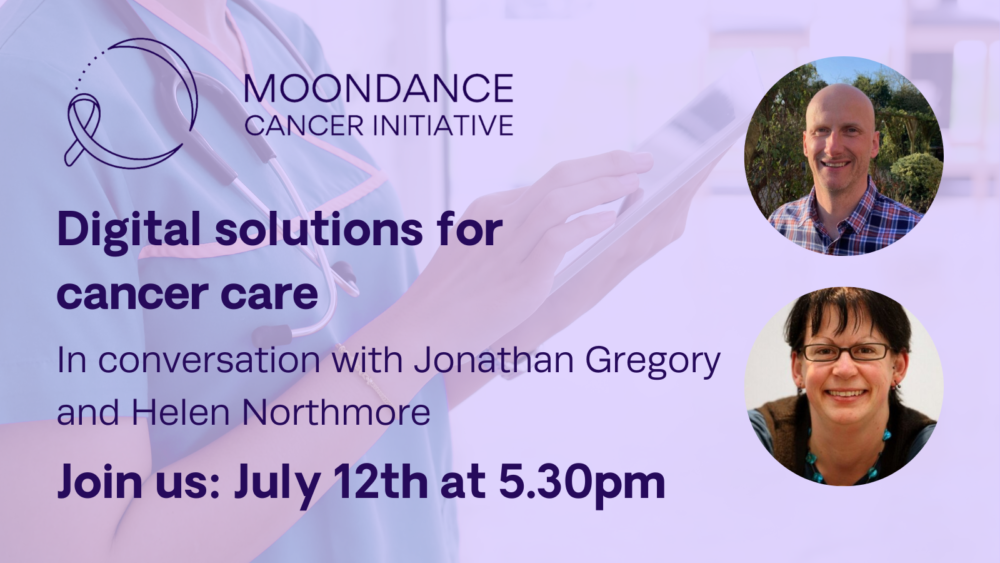 Following interest in these reports, we are excited to be hosting a webinar with Jonathan and Helen Northmore, part of the TEC Cymru team, to discuss the potential for some of these technologies in Wales. Open to all professionals in the cancer care and digital health worlds, we hope that it's both interesting, and can be the start of conversations for implementing digital solutions in Wales.

The webinar will be on Microsoft Teams at 5.30pm on July 12th, and you can sign up here.
If you would like to share this event with colleagues, please use the promotional flyer attached below: